Join us as we head into adventure at International Towne!
This unique, interactive experience teaches international business, trade,
currency exchange, diplomacy, and responsible credit card use in a fun, hands-on way.
Volunteer teachers from CCE will prepare students
for the best part of the program–a day running International Towne.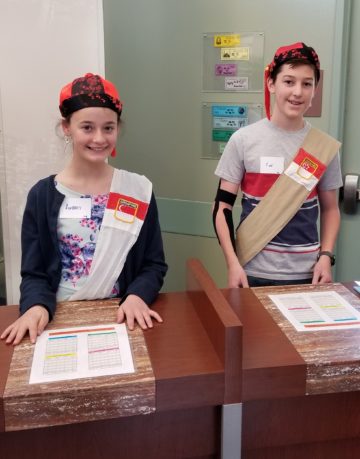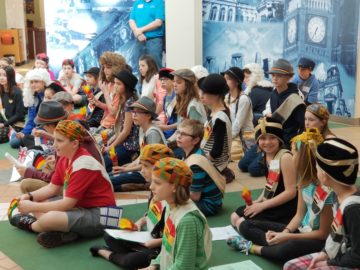 What is International Towne? 
The Towne is a life-like simulation of a global marketplace where students physically apply concepts they've learned as they step into roles as world citizens. All this take place on-site at Young Americans Center in a 5,000 square foot space architected to be a 16-country mini-world. Take advantage of this one-of-a kind educational opportunity!
What ages can participate? 
Students must be ages 10-15 (no exceptions please).
How can we participate? 
Through periodic meetings and some at-home activities, students will prepare for International Towne together. Lessons will be posted to allow families to prepare together. Then we'll meet as a group to discuss concepts, complete activities, apply for a job in Towne, and get ready for Towne Day. The schedule of meetings and events is still under development, but will be accessible soon to all our participants.
What is the cost? 
Participation in International Towne through the CCE program costs $15.
Can I help?
We would love help with offering International Towne to our students. If you'd like to volunteer, either in the learning and preparation meetings or on Towne Day, let us know! We'd love to have you aboard.
A Day in International Towne
https://yacenter.org/international-towne/international-towneday-in-towne/
Sign up below:
Tour of International Towne